Our Journey -
Let's jump and see how we started and grew and our vision and goals. We have come this far with the support of our employees and clients.
We started with our initial clients and started generating success for them. We have gained a lot of trust and added more business from those clients...
Our hard work paid off, and we grew employee strength to 25+ and got a big office.
We added a few more clients and touched the milestone of 25+ clients and a team of 40+ employees. We grew so fast that we needed a bigger space to operate with the bigger team.
In another year with more clients and staff we cross the milestone of 50+ recruiters and 75+ staff members along with around 50 clients working with us..
We decided to expand our business in more countries and started operating in Canada and Europe, also start operation in India and other APAC regions.. Now we are not limited to RPO only. We started our staffing operations and contingency services as well, over that we are providing IT workforce to some of our clients in LATAM and Europe.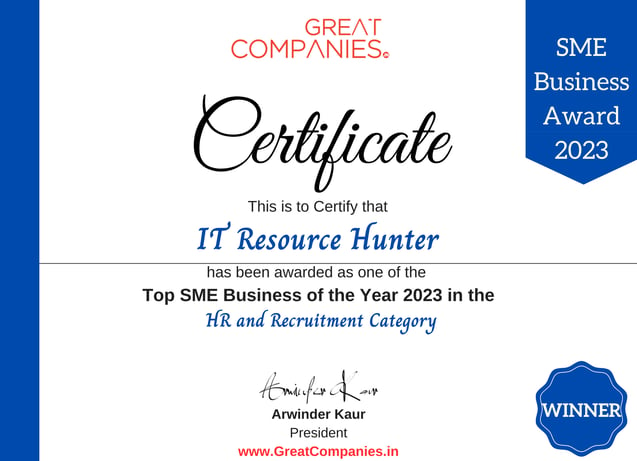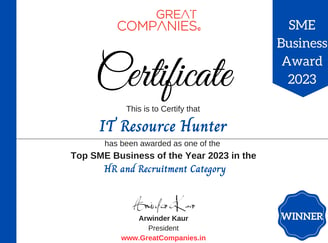 We have won an award in 2023. Awarded with Top SME Business in HR and Recruitment Category 2023 by Great Companies.
This is all we got because of our loyal and hardworking employees and the quality we make sure to provide to the clients.
We have been nominated for several other awards too... we are planning to open overseas offices very soon.