About IRH...
IT Resource Hunter was started with the idea of simplifying IT Companies' recruitment/ hiring process. The core team has a technical background and significant experience working with various IT/Non-IT Clients in recruitment. Companies can save their recruitment efforts and costs with an RPO like IT Resource Hunter.
At IRH, resources are well-equipped with the latest and top tools, and we are constantly adapting the new technologies. We are experienced in challenging roles, so we are always ready to face the requirements of any industry like IT, Non-IT, Healthcare, Construction, Pharma, Biotech, Civil, etc.
We have an enthusiastic team of resources working with us. They can help you bring new business and increase your business exponentially.
We have succeeded in RPO/Staffing/Contingency/Digital Marketing/Web Solutions/Networking and looking forward to growing in different sectors.
We started with the US region, and right now, we are successfully serving global customers from Canada, Mexico, Brazil, APAC, EMEA, LATAM, and Australia.
Quality, not just quantity
IT Resource Hunter is a global service provider for Recruitment Process outsourcing. We understand the need for technology and the challenges of finding the right resources for different IT Technologies. Even though we are a startup not more than three years old, we gained the confidence and trust of many clients, and they hired multiple recruiters from our company. Within a brief span, we are doing business successfully with more than 30 Clients and adding more every month.
We have made quality our habit. It's not something we strive for – we live by this principle every day. While most of the things about the creative process will be forgotten, the excellence of our services will be remembered. Some of our clients accepted that they never got the services like us anywhere else. And they are generating great business with us every month.
Our strength, in a nutshell, is the speedy sourcing of difficult-to-find technical/management, bilingual/multilingual, and trans-national profiles from India. Our key objectives as an organization are customer satisfaction and employee satisfaction.
- We bring people and work together to make these choices matter.
- At IT Resource Hunter, we believe choices make us stronger.
- We are the talent adviser of choice to the world's leading organization.
- We create solutions that are as unique as your organization.
- Let us help you to become the best in class.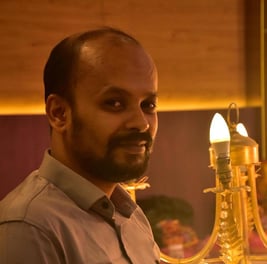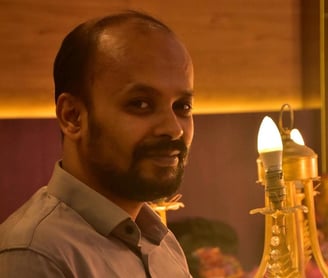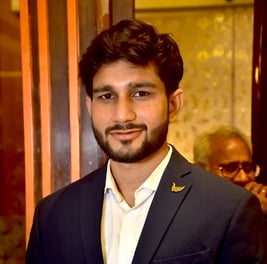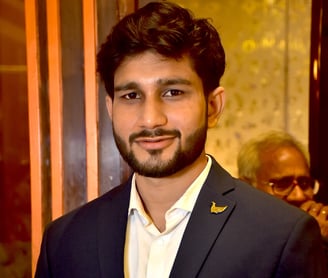 Harsh is a highly experienced professional in the field of Recruitment and staffing, with over 8 years of industry knowledge. Throughout his career, he has gained a deep understanding of the latest challenges faced by the recruitment and staffing industry. With his expertise, he is well-equipped to navigate the ever-evolving landscape of talent acquisition and ensure successful placements for his clients. Harsh's extensive experience has honed his skills in identifying and attracting top talent, as well as developing effective strategies to meet the staffing needs of organizations. His dedication to staying updated with industry trends and best practices allows him to provide valuable insights and solutions to his clients, making him a trusted partner in recruitment and staffing.
Himanshu is a highly skilled marketing professional with extensive problem-solving abilities. He has a wealth of experience in the industry, making him an expert in his field. His passion for growth and success is evident in everything he does. Himanshu is dedicated to finding innovative solutions to challenges and always strives to achieve the best possible results. His ability to analyze complex situations and come up with effective strategies sets him apart from others in the field. With a track record of successful campaigns and satisfied clients, Himanshu is a trusted and reliable partner for any marketing project. His commitment to excellence and his drive for success make him an invaluable asset to any team.